At TBAR our mission is to save animals and educate the public to increase compassion and empathy towards animals (and decrease abuse and neglect and general mistreatment).
Our volunteers often donate their services to us, and today we are pleased to share an infographic that our friends at YOURinfoGRAPHIC made for us! This road map takes you right through the animal adoption process, from intake to happily-ever-after!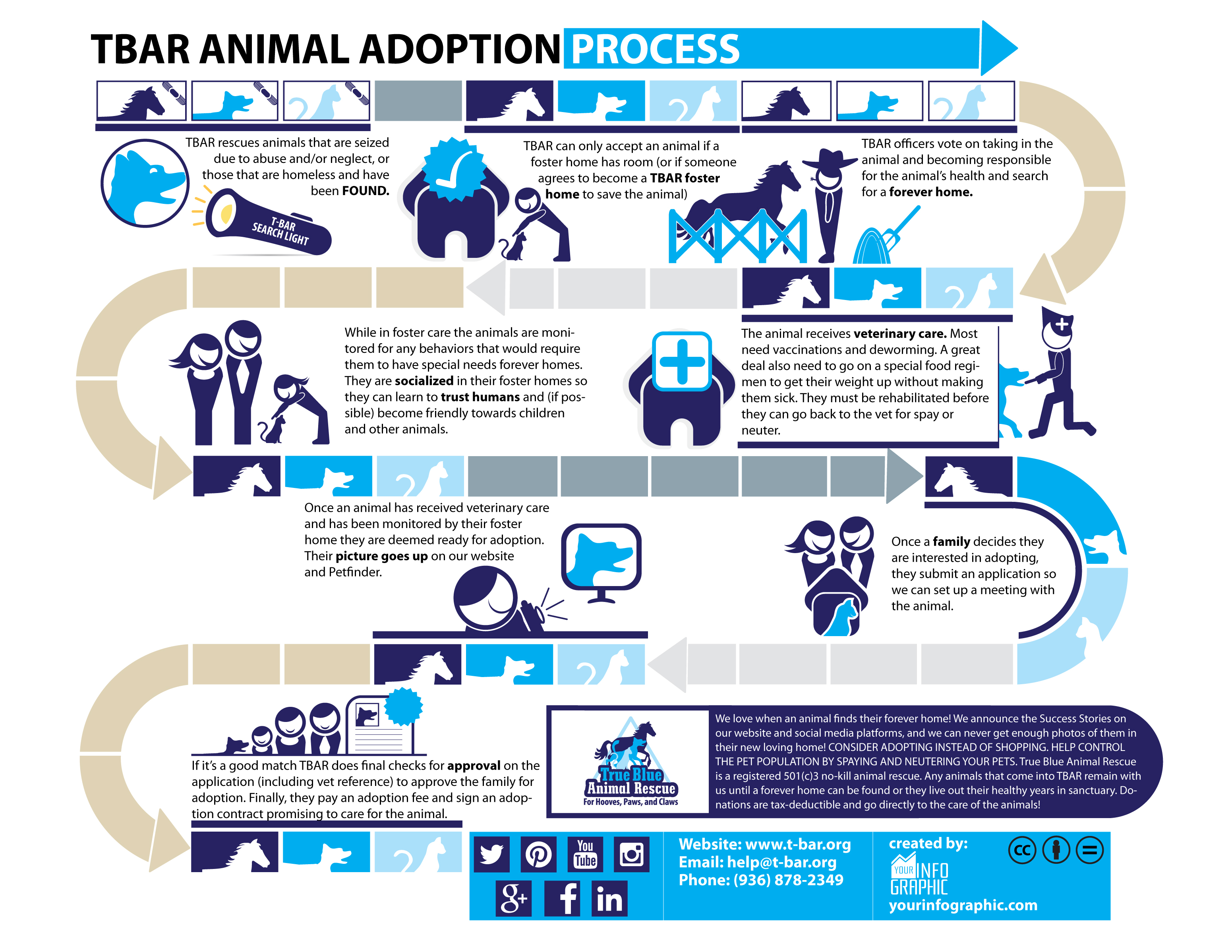 If you are a service professional and would like to donate your services to True Blue Animal Rescue you can contact us at help@t-bar.org or call (936) 878-2349
TBAR is a 501(c)(3) non-profit no-kill animal rescue organization. If you would like to help animals such as this one, please consider donating to TBAR, volunteering, fostering, or adopting. Donations go directly toward care, feed, and veterinary care of the rescued animals and every little bit helps us to help another animal in need of safety and rehabilitation. Rescue a pet: adopt instead of shop and spay or neuter your pets!