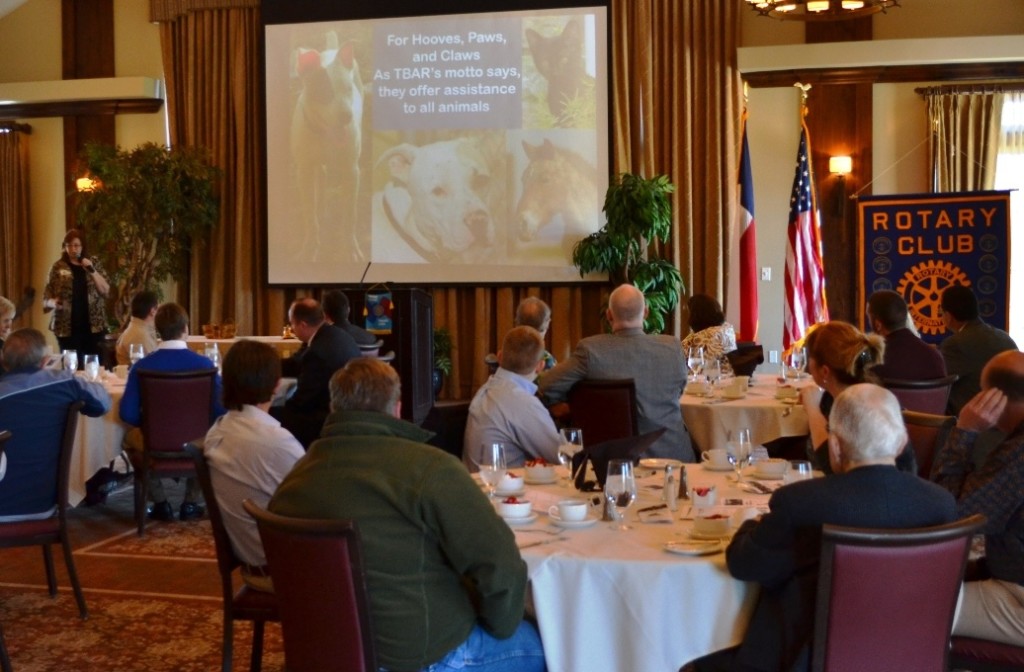 As a part of our Community outreach and involvement TBAR often gives presentations to different groups to spread the TBAR mission and message while possibly setting up future partnerships. These presentations help to grow awareness about improving the treatment of animals in our community.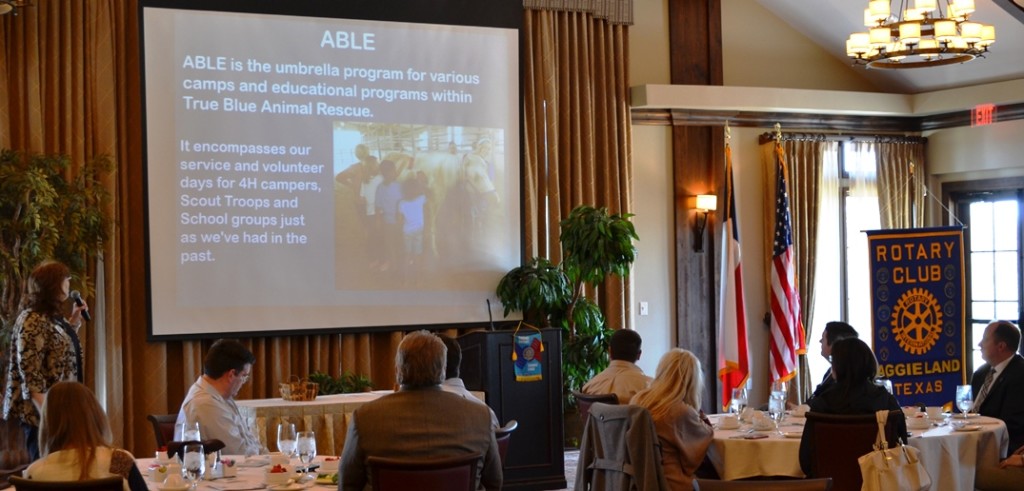 TBAR was pleased to have several of our members attend a meeting of the Aggieland Rotary club this past Thursday, February 27, from 11:30am-1:00pm at Traditions Country Club in Bryan, Texas. Our Marketing and Events Coordinator, Linda Taylor, gave an informative presentation complete with slideshow covering the TBAR goal of improving the treatment of animals through education and communication.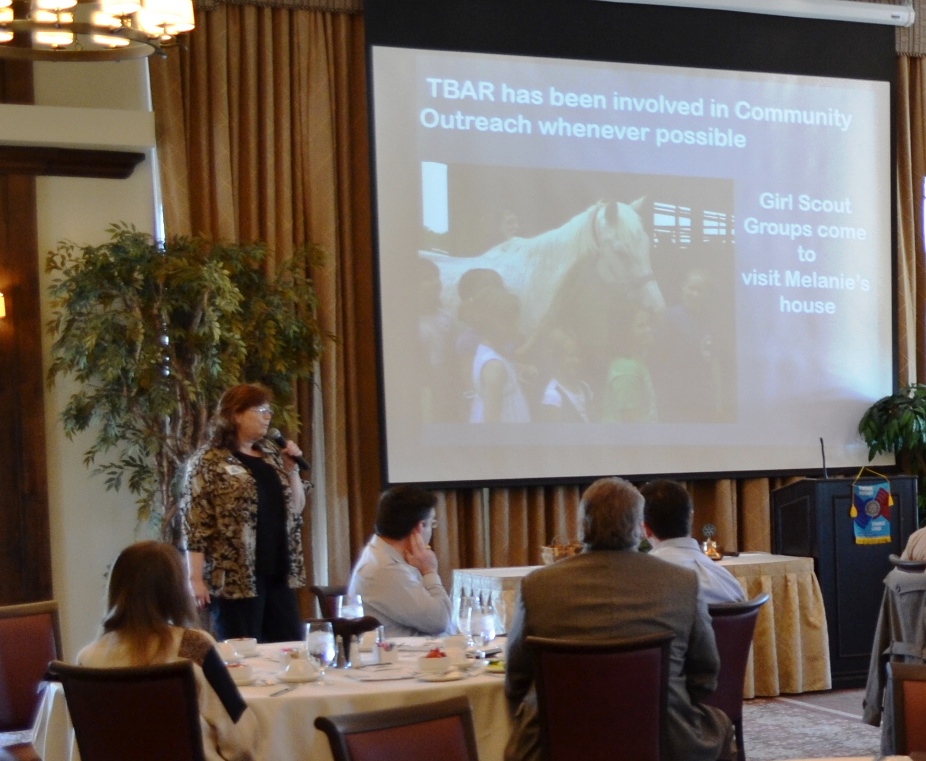 The members of the Rotary seemed very engaged and interested and we were pleased that a few of them have already inquired about becoming foster and adoptive homes. In addition, shortly after the event TBAR's Facebook page passed 3000 followers! We are very excited to have crossed this milestone so we can continue to make an impact for better animal treatment in the Brazos Valley area!
TBAR is a 501(c)(3) non-profit no-kill animal rescue organization. If you would like to help animals such as these please consider donating to TBAR, volunteering, fostering, or adopting. Every little bit helps us to help another animal in need of safety and rehabilitation. Save a life: adopt instead of shop and spay or neuter your pets!